About the Academy
Academy Motto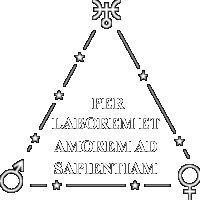 Our motto is 'PER LABOREM ET AMOREM AD SAPIENTIAM', which means "THROUGH LABOUR AND LOVE WE ACHIEVE WISDOM".
The teaching of astrology has a long and historic tradition and the climate at the Australian Academy of Astrology & Cosmobiology is ideal for students with a genuine interest in learning and self-development.
The Australian Academy of Astrology & Cosmobiology is located in outer Melbourne at Mt. Eliza, Victoria, Australia.
There is also a Senior Research Group for our Academy graduates, many of whom are now practising professional astrologers.
Whilst some of our students hold University degrees, there is no pre-requisite educational requirement to study astrology. All mathematical formulas are streamlined and simplified.
PAMELA ROWE, Principal, Australian Academy of Astrology & Cosmobiology
PAMELA ROWE, LPMAFA, FMFAA, Diploma Cosmobiology (Hons) is one of the most highly qualified astrology teachers in Australia. She holds a Diploma in Cosmobiology (Hons. 1977), after studying initially with Doris Greaves. Also the Professional qualification in Traditional astrology with the American Federation of Astrologers, Inc.(1992) She was later awarded the AFA Life Membership and was a member of the AFA Board of Directors for over 18 years. In 1995 Pamela was appointed AFA 2nd Vice-President, a position she held for 17 years.
She is also a Fellow Member of the Federation of Australian Astrologers. During a 15 year period she held office as FAA Victorian Branch President, National Secretary and National Vice-President. In 1984 she was Convenor of 'Harmonice Mundi', the 5th FAA International Convention at Monash University, Melbourne. After a vote by all delegates Pamela was presented with the "FAA Spirit of Harmonice Mundi Award" at the conclusion of the Convention.
Pamela has practised astrology professionally since 1977 and lectured throughout Australia, USA and New Zealand. Her involvement in popular astrology includes many Melbourne and Sydney television presentations including 'The Don Lane Show', 'Peter Couchman Show', 'Shirl's Neighbourhood' and more consistently for a 2-year period on 'Good Morning Melbourne' at Channel 10 Television and 3AW Radio Melbourne. Also 3 years at Radio 94.1 FM Melbourne, plus 4 years scripting and recording Dial-a-Horoscope for Telecom Australia, broadcast nation-wide.
She was the astrological columnist for the widely distributed Australian 'Sunday Herald-Sun' for nearly 2 years -- and 'PerthTimes' for well over 10 years.
Pamela presented the astrological component at the International Yoga Teachers' Association National Convention at Melbourne University in 1983 and joined well known Yoga teacher Valda Moore for several Yoga/Astrology weekend workshops in the 1980s. In addition she taught Astrology at the Council of Adult Education, Melbourne for 11 years.
Articles on astrology and cosmobiology by Pamela Rowe have been published in Australia, USA and New Zealand, and translated and published by Reinhold Ebertin himself in Germany. Her research interest is health and her article on kidney disease was published in an Australian medical journal. Pamela has written two books "The Health Zodiac", which has already won an award and is being sold world-wide, plus more recently "Practical Guide to Astrology".
She received the prestigious AFA Catherine T.Grant Award for "Outstanding Education/Research Achievements in Astrology" in Chicago USA 1996.
Australian Academy of Astrology & Cosmobiology
-- Teachers and Researchers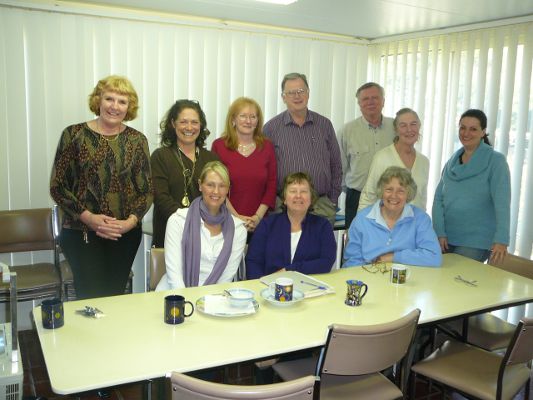 Our teachers are carefully selected for their qualifications and expertise.
Australian Academy of Astrology & Cosmobiology-accredited astrologers who teach at the Academy, have completed our Certificate and Professional level examinations and have many years of professional experience in astrology.
When topics such as psychology and scientific astronomy are covered, lecturers with formal qualifications in these areas present them.